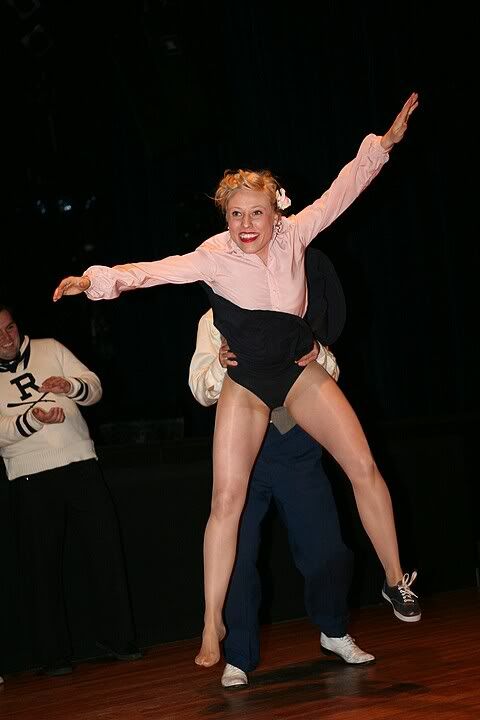 If you are in the San Diego, CA part of the world.
David Patrone Productions, 2toGroove Dance and Viejas Casino
are proud to bring you the BIGGEST single "top cash prize" swing dance competition in the WORLD.
FREE
Registration begins every week on Sunday at 4:00 – 6:00 PM
FREE
Swing Dance Lesson with Margie Adams & Jim Cruzen: 5:00-6:00p
FREE
Live Music Swing Dance: 6-9pm
(Competition Takes Place During the Band Breaks)
So please come early to register or take the FREE swing dance lesson!
COMPETITION & LIVE MUSIC Schedule
Jan 23 Phat Cat Swinger
Jan 30 The Stilettos
Feb 06 Superbowl (no event)
Feb 13 Candye Kane
Feb 20 The Hollywood Combo
Feb 27 Steve Lucky!
Mar 06 Hot Rod Lincoln
Mar 13 Lady Dottie & The Diamonds
Mar 20 Stompy Jones
Cost:
FREE!
Show is open to everybody, dancers and non-dancers alike.
.
The competition will be at the
Viejas Dreamcatcher Showroom
5000 Willows Rd., Alpine, CA 91901
Directions
http://www.viejas.com/html/gettinghere/directions.html
Websites
http://www.swingspectacular.com
http://www.facebook.com/swingdancecompetition
David Patrone
http://www.DavidPatrone.com
competition@davidpatrone.com
2ToGroove Dance
http://www.2toGroove.com
See ya there
http://GigoloJoe.net