Travis wrote:
Eyeball wrote: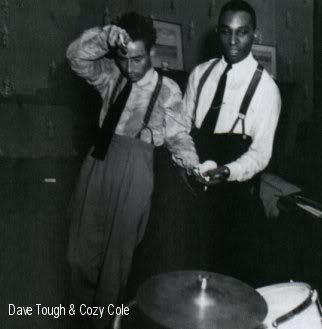 Page 2 of a Google image search.
Thx!
Good pic!
That's the one. Thanks! I wonder what the story is behind that picture.
Obviously, they just had a drum battle and Dave Tough got served

. Cozy Cole, always the gentleman, had to help him catch his breath.
Perhaps it was from one of the Esquire concerts, apparently both drummers were selected in 1944.
http://www.mefeedia.com/entry/esquires- ... /11598678/
http://blogs.lawrence.edu/library/2008/ ... e_met.html